03/16/14: All pets are currently adopted. We will not have any available pets due to kidding and show season.
Please check back later this summer when we will again have pets available. A special THANK YOU
to all that supported our efforts this past year and to all that gave a pet a "forever home."


OUR BEGINNINGS.....
All God's Creatures Rescue was founded in 2012 by Lori Coker. We are a completely non-profit rescue organization located in Aracadia, Florida, and 100% of the donations are used to help the animals. Our goal is to own a low cost spay and neuter clinic in Arcadia.

To learn more about our founder and how we came to be please click on the "MORE" button.

13.07.27
GRAND OPENING of PETSMART
We will be at the Grand Opening of Petsmart in Plant City on July 27, 2013 from 9 am to 12 pm. We will be taking as many animals as we can....please stop by and help if you're in the area!!
13.08.03
HART MICROCHIP CLINIC
Saturday, August 3, from 10 am to 3 pm there will be a HART (Hardee Animal Rescue Team) Microchip Clinic at the Hardee Animal Clinic, Wauchula, FL. Just bring your dog or cat and $20. Food will also be available for sale and all proceeds go to benefit HART. For more info please contact Peggy 863-781-0159.


sordo

Sordo is our first featured Pet of the Week.
She is a deaf, bully breed mix that is 10-12 weeks old and weighs around 40#.

She is very energetic and loves to be walked. She will even walk herself by holding the leash in her mouth.

Won't you consider giving Sordo a "Forever Home"?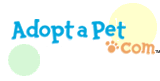 Copyright 2013-14 All God's Creatures Rescue
Site designed and maintained by Sunflower Web Design
Template designed by Free Website Templates